Greetings from the island of Roatán!
Island life, for us, means lots of time with Kinsley! Lots of time in and on the water! Lots of rest. And not much time on the computer!
To catch up, our last week on the mainland was short.  Cal finished his diving on Monday. Back to La Ceiba Monday night for an excellent last three days of Spanish class.  Savoring the remainder of our sweet time with Gloria, Hugo and Ana, our La Ceiba family, made Tuesday-Thursday fly by. We arrived on Roatán a week ago Friday!
Here Cal and Kinsley are playing in the water last night (the two on the left).
"I'm going to pour water on you, Daddy!"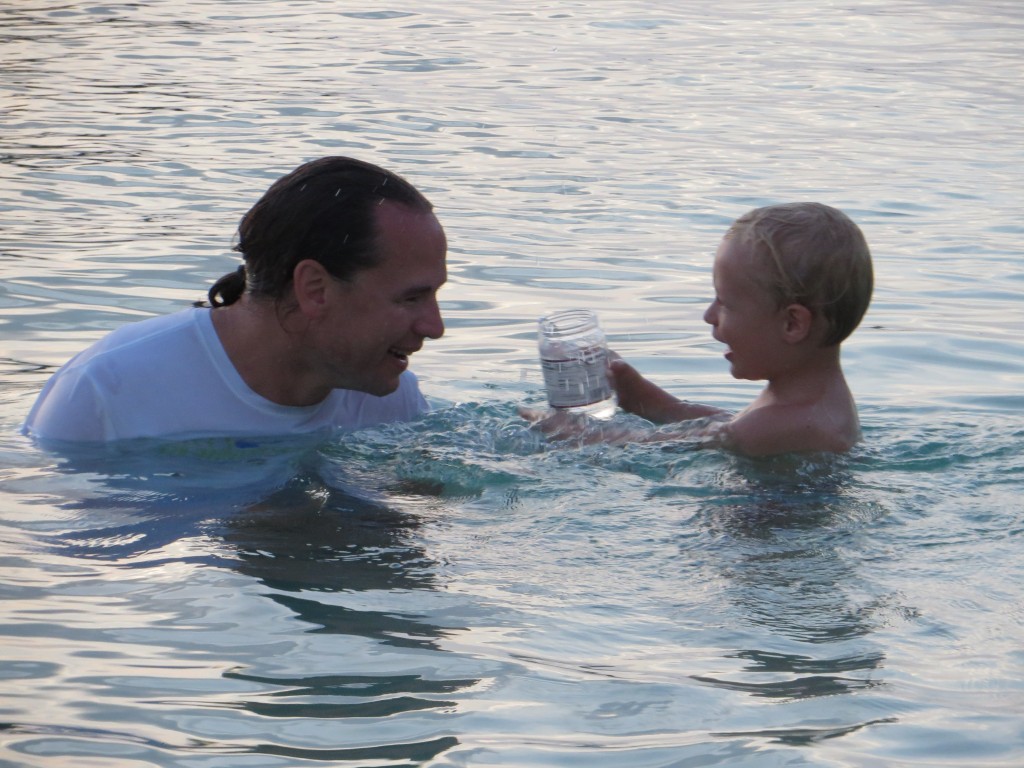 Walking to supper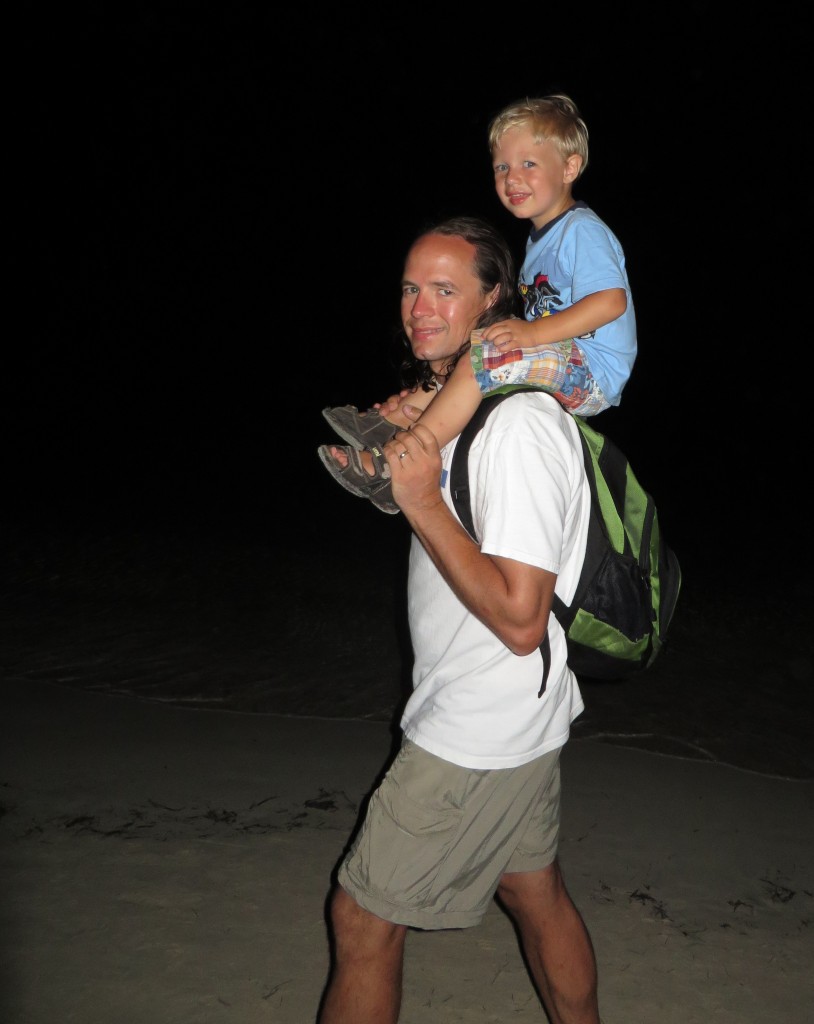 More of our island memories soon. Meanwhile, we leave for the airport in just over an hour!