We've made intentionally limited use of the mall here as a cooling apparatus in favour fresh fruit drinks, time at the beach and other water-based fun.
Today, however, I had a meeting at the mall to arrange our weekend trip out to Cayos Cochinos so K and I hung out for a while afterwards. He thought he needed some ice cream even after our licuado (milk shake; this time with pineapple and watermelon). I gave him the option of either ice cream or a go on the harnessed-into-bungee-cords-over-a-trampoline amusement they had set up. He opted for the trampoline and had a blast!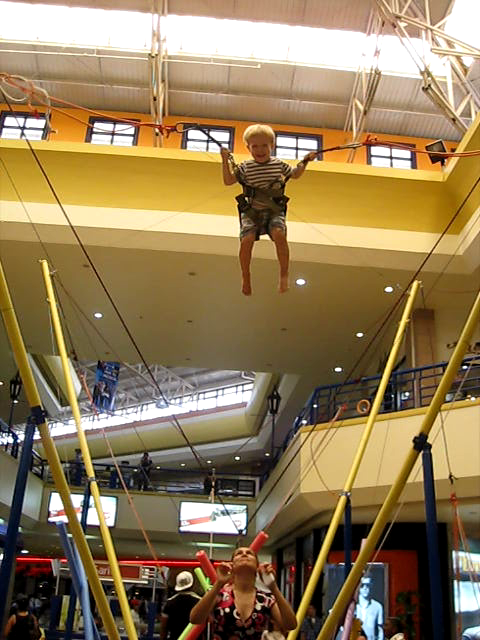 We did go to the beach in the evening but the surf was too rough for comfort. Instead, we splurged $10 to swim in the neighboring hotel's pool. The circle pool was shallow enough for K to jump into and stand up in comfortably. We had one tired little boy on our hands heading home.