Spring. Royal canvas at our feet.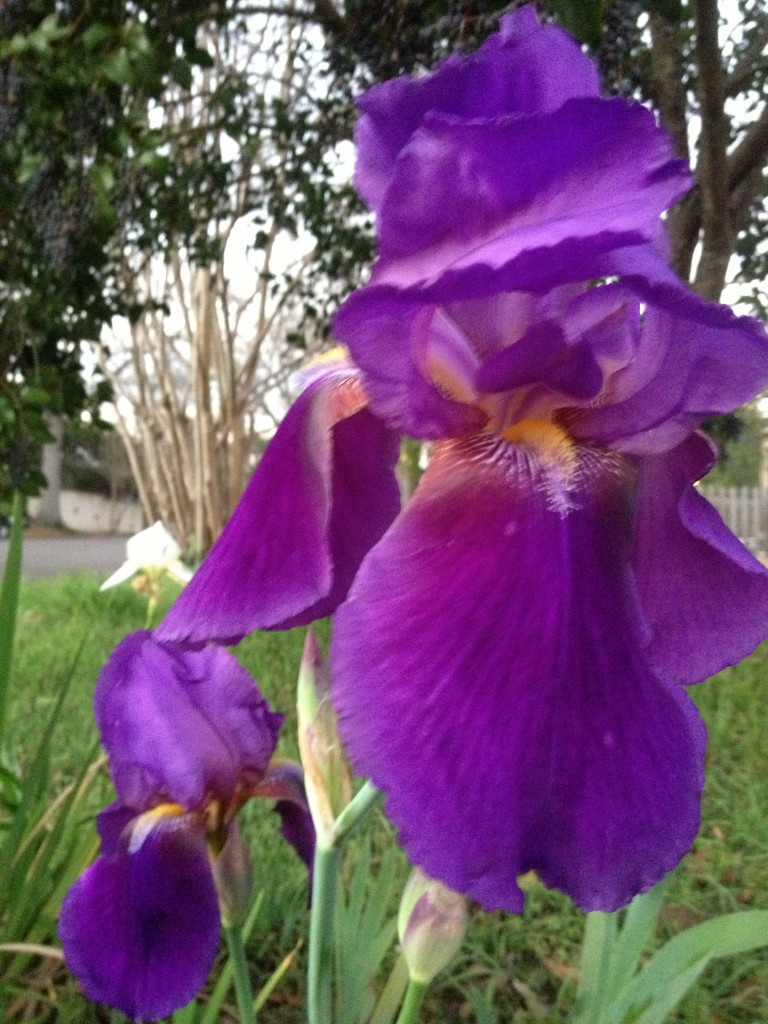 One evening Kinsley and I were watching the excavators, (and backhoes, frond-end loaders, graders – I never knew all this vocabulary before having a son) and the construction workers handed him a shovel. Â Delighted.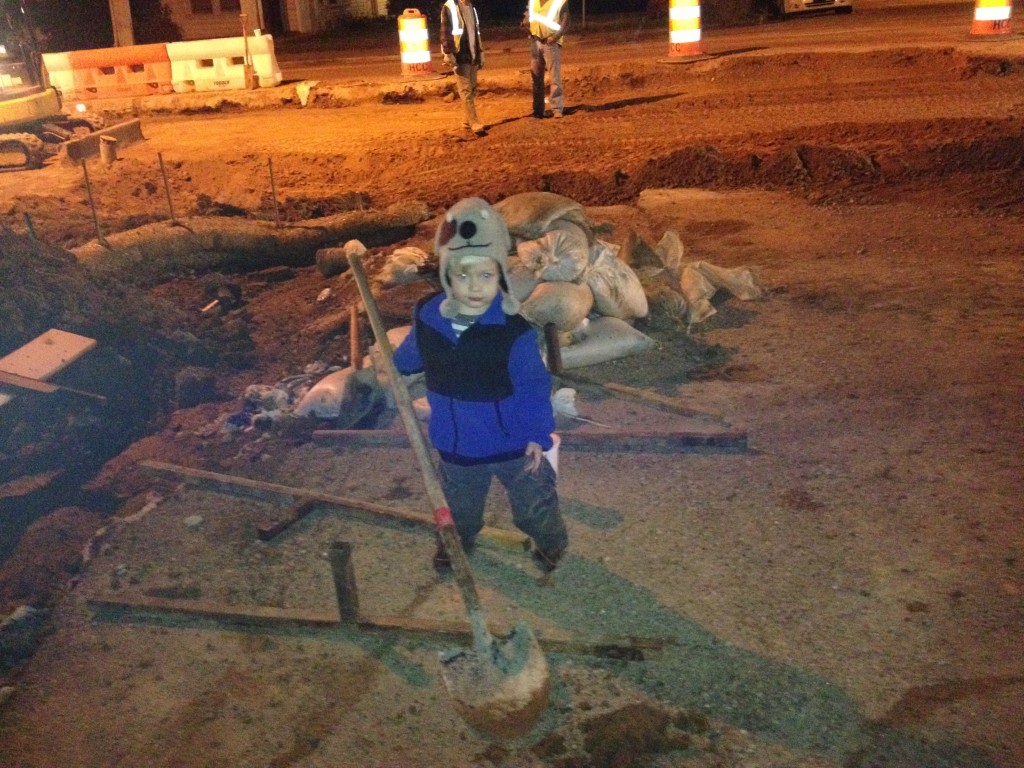 Fish backpack.
A favorite time of the day: watering flowers
Bear.
Aunt Virginia's birthday party.
Aunt Elizabeth's birthday party.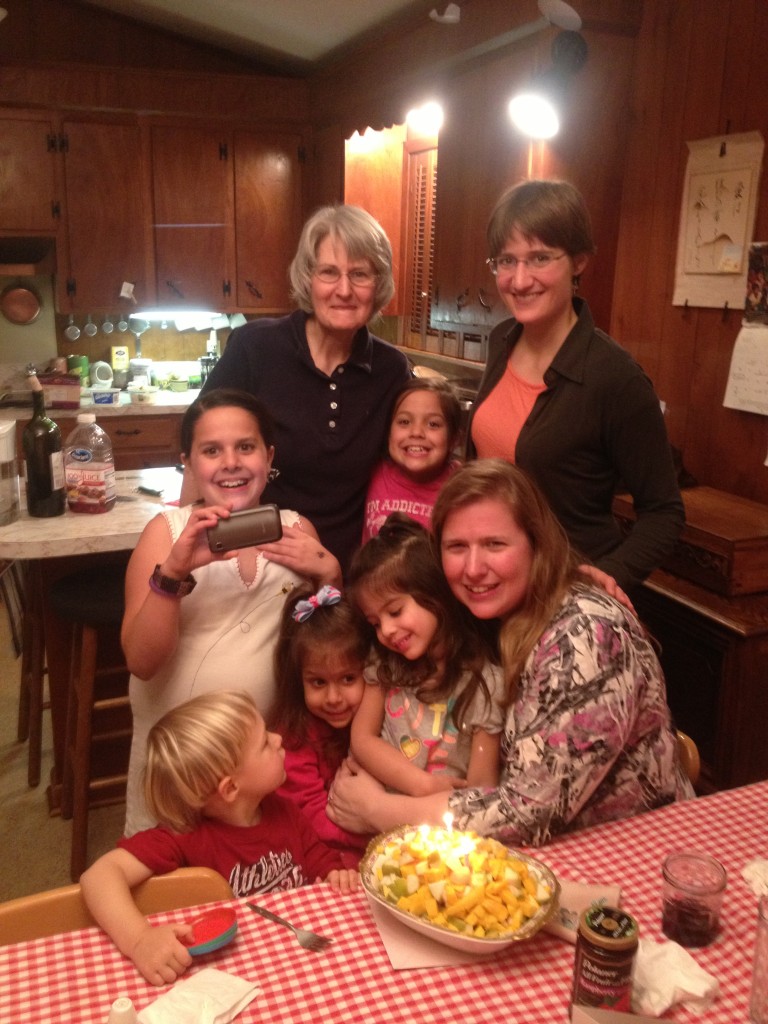 Looking at books in his tent.