We arrived back safely to Jackson about noon yesterday from a 2 week family reunion in Nigeria. Â After a busy afternoon yesterday, I (Laura Christel) got sick so haven't been able to do too much. Â Kinsley on the other hand has been a busy beaver.
This is before we went – Kinsley helping Daddy pack for Nigeria
When we returned yesterday, I was recycling the junk mail. Â Kinsley helped.
Then Daddy took him for a ride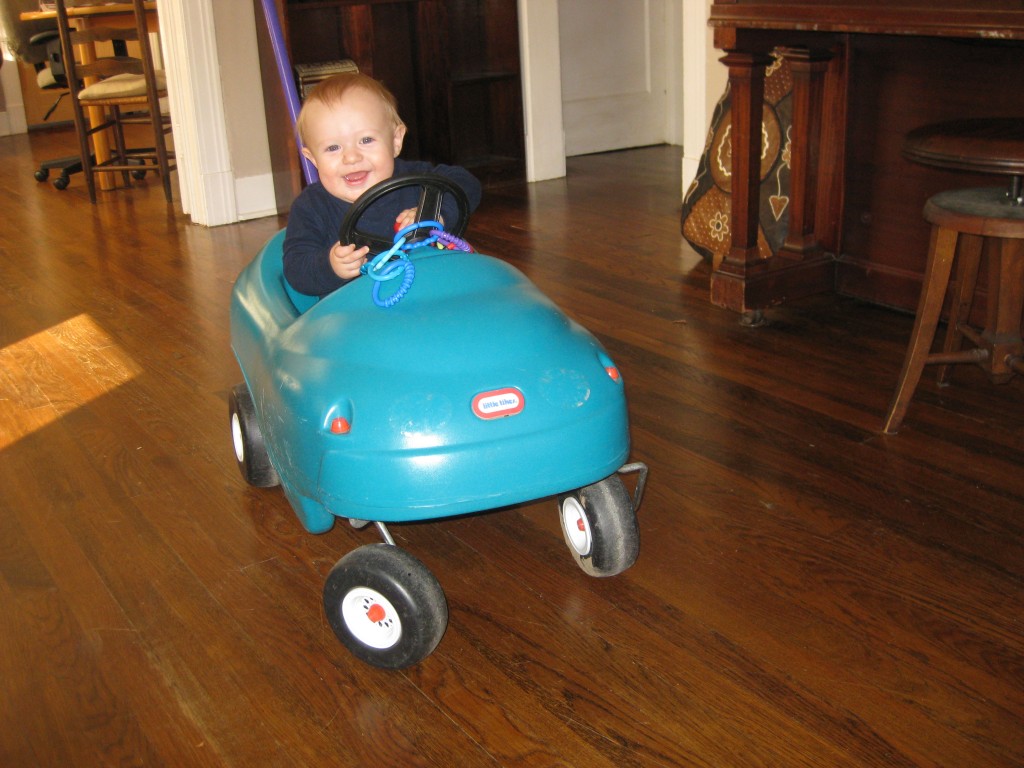 Cool cat
Our cat, Tip, was the first thing Kinsley went for when we walked in the house. Â And the two have been at it – sometimes Kinsley tries to pull Tip's tail other times Tip pounces on Kinsley when he is trying to crawl somewhere.
Watch this space for pictures / links from our time once we have a chance to sort them.