We had a generally quiet Thanksgiving with one minor exception … Kinsley is now crawling … and exploring … and, well, greatly enjoying expanded vistas of opportunity.
… bit of a shocker when Christel came in after a nap to find a quite proud little chap :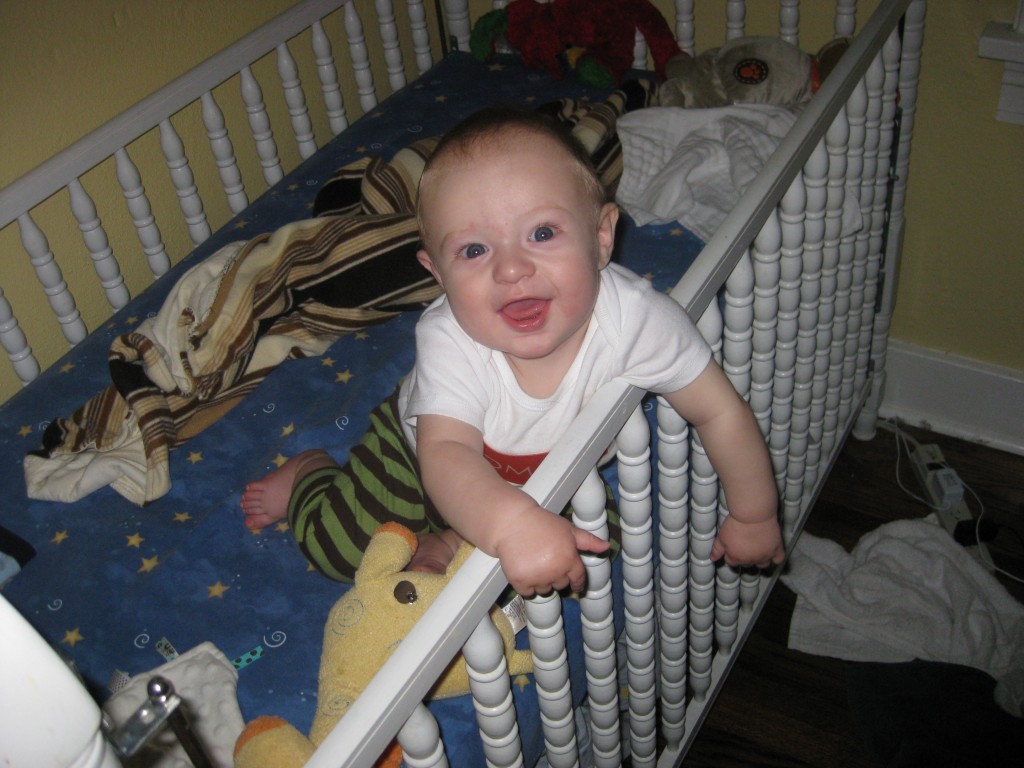 Learning to gently pet old Thor…

With Mom and his baptism flowers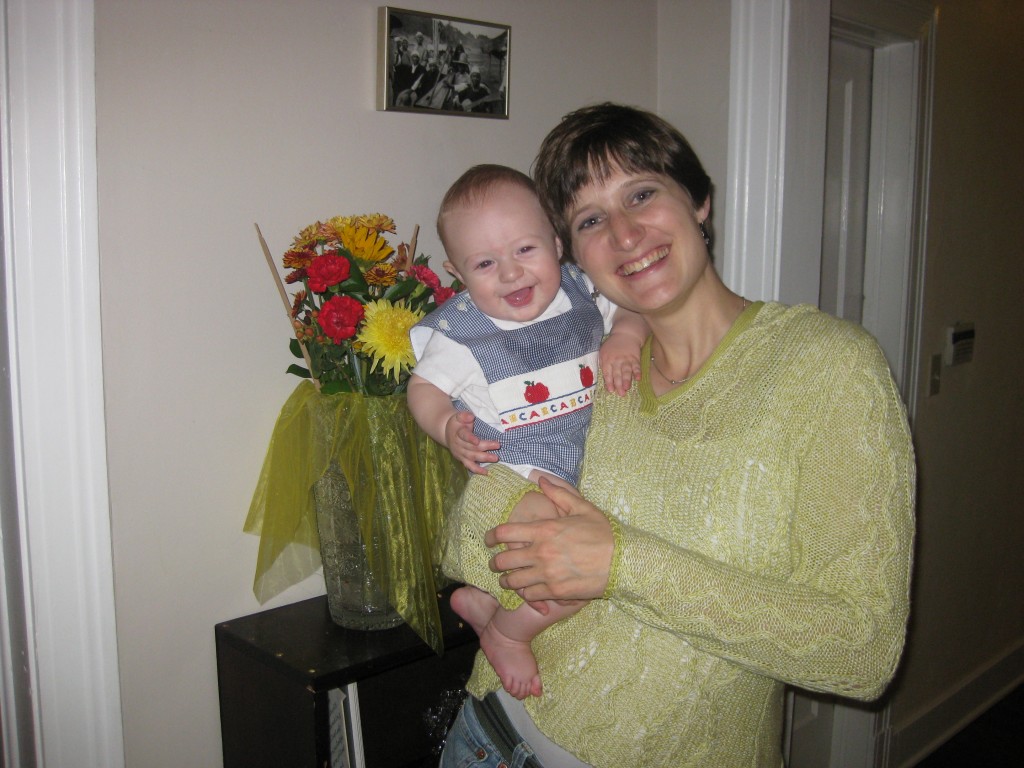 Lots of fun at Dad's expense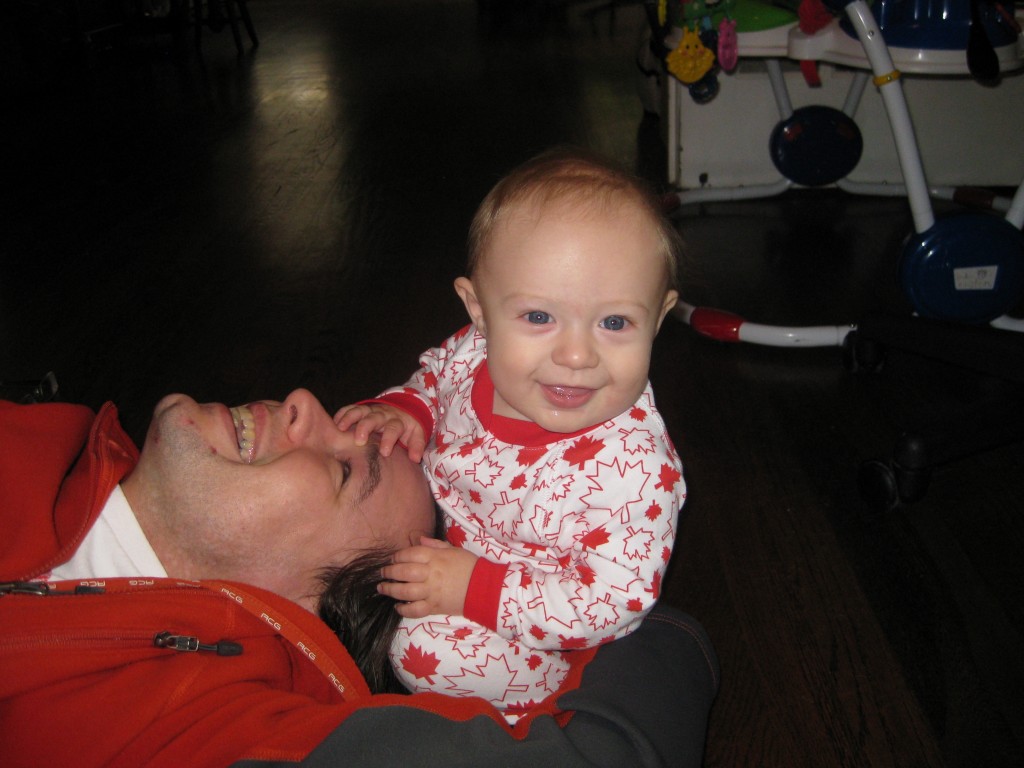 You're making us walk HOW in the WHAT!!!!?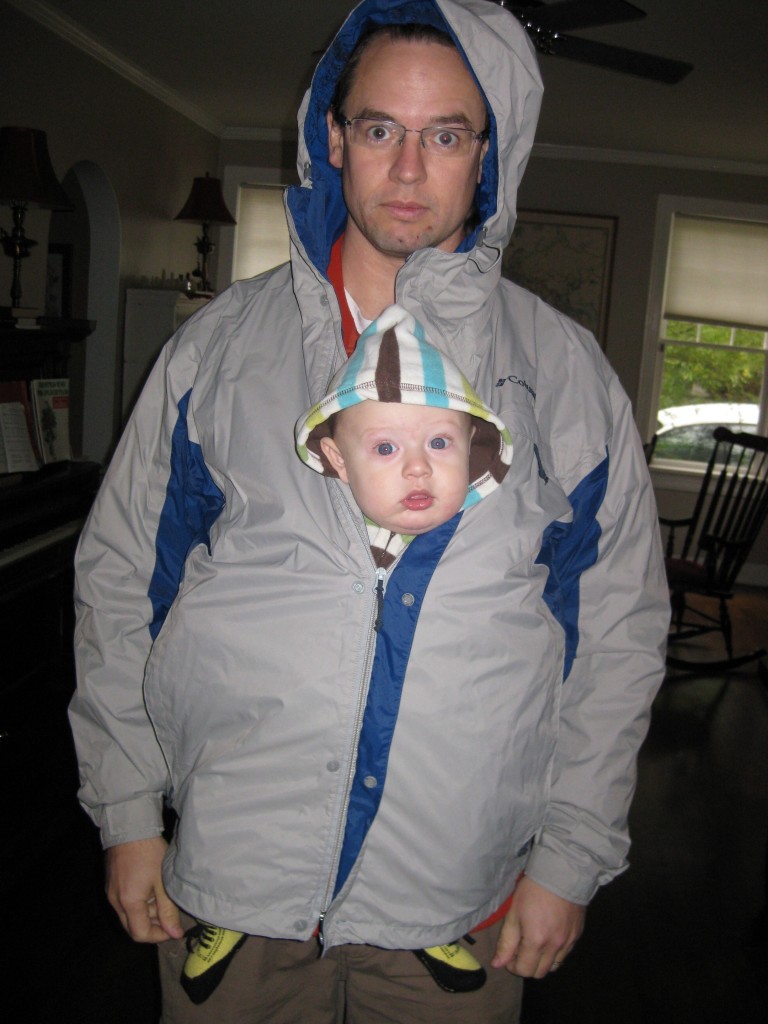 A peaceful rest on Mom with Tip

"Helping" with the decorations