here we come, to Nigeria. I mean whether we're ready or not! Boys have had much too much technology the last couple days. Mommy, can I….? Sure, just let me get this thing in order!!
We're looking forward to spending time with Cal's parents who live in Nigeria. Last time at their lovely retreat-like Nigerian home and grounds. They retire and return to North America in June. Looking forward to some opportunities to travel to amazing places in Nigeria with them. 2 1/2 weeks won't be long enough I'm sure. But it will be wonderful.
First day of travel. Not much sleep lately. Several adventures with travel logistics today. Still, we're checked in for our noon flight tomorrow!!
And thanks to a wakeful driver, Quita, we managed to get to New Orleans, Louisiana (NOLA) by dinner time.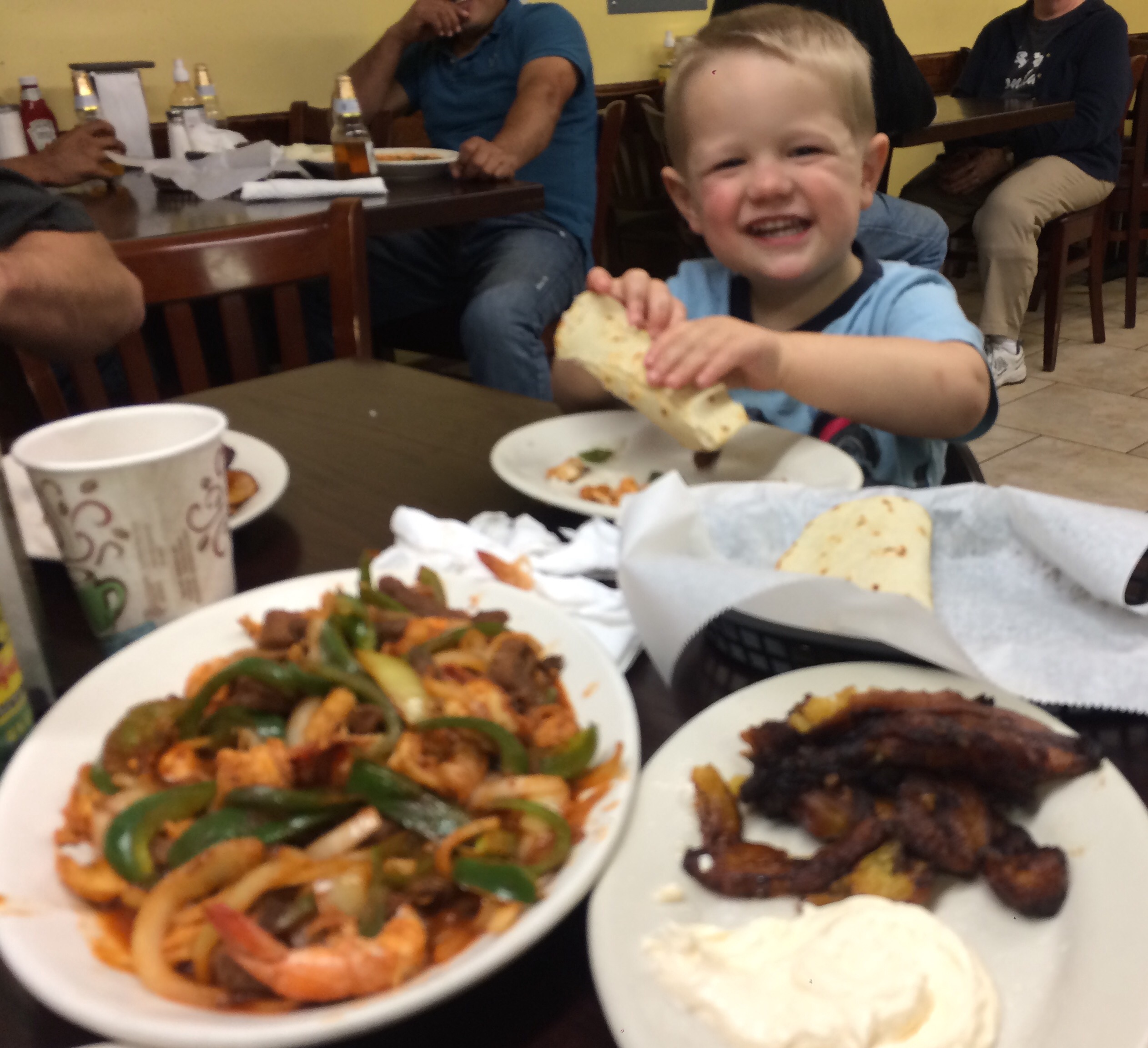 I'd seen a Mexican restaurant just down from our hotel. La Cocinita on Google, and they had a working website in Spanish. The real thing. It's our comfort food.
Little did I know.  Right, I hadn't read the website. It was even better. It was Honduran, reminiscent of another trip. We'd flown out of New Orleans. 5 weeks in Honduras. (See May 2013)
Cal, Quita and I were pretty  excited about the plantains. Like Gloria our Honduran host northern made. And baleada. And the spices. Kinsley focused on 3 fresh corn tortillas with chicken. 

Quita took Cal to WalMart for luggage straps.  Meantime I took the boys to work off their excited, been-sitting-in-the-car energy. Didn't get many pictures being by myself with the boys. Rio's a bit of work to watch. So worth it. Heated indoor/outdoor pool and hot tub. Both boys would have stayed there all night.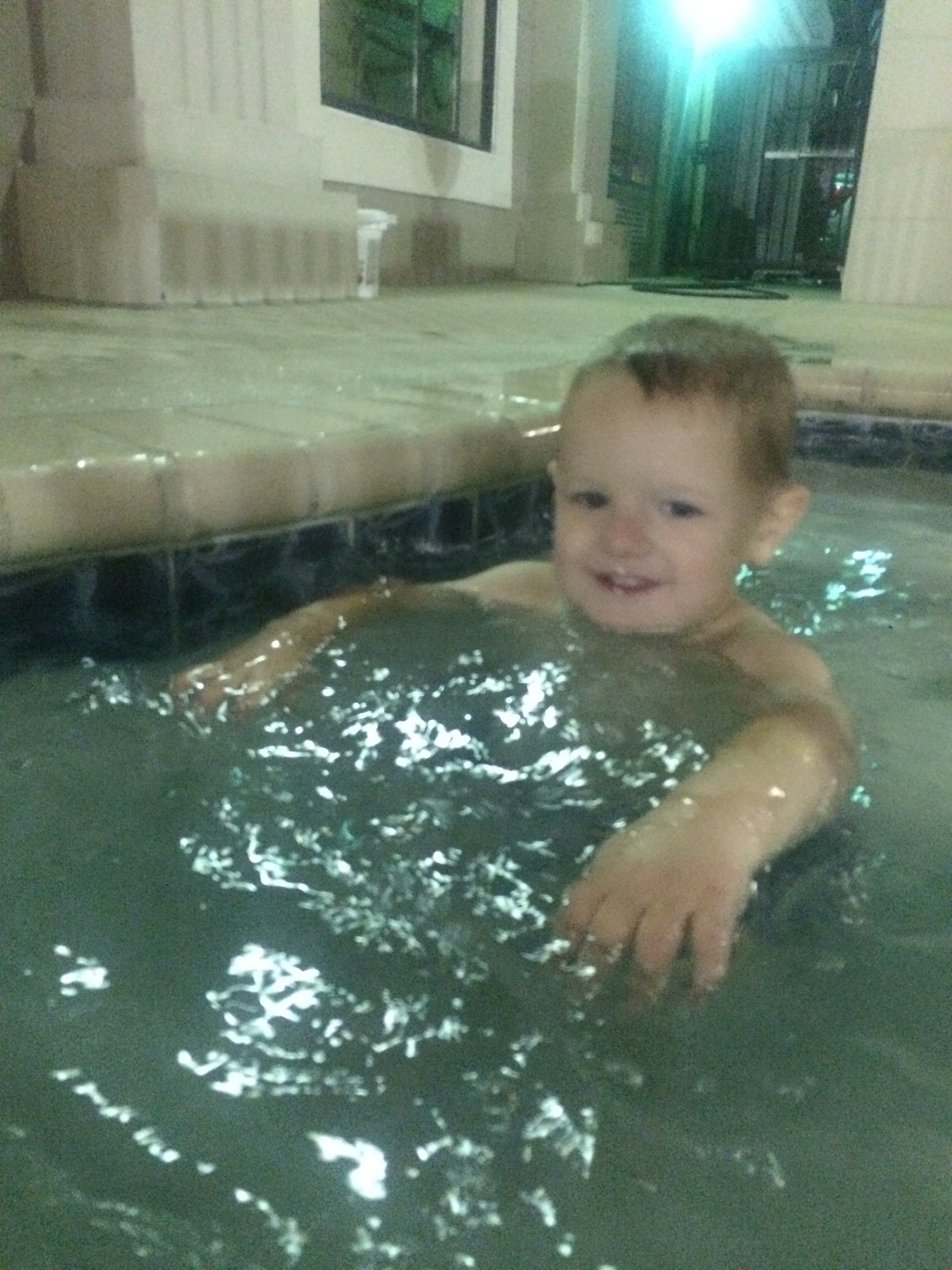 Quita dropped off Cal and headed back to Jackson. Wow. So much help from our friends. For all our trips. So many wonderful trips.  Thank you all!! So here begins the next one!!